Weekdays from 5pm to 6pm
About Donna – Host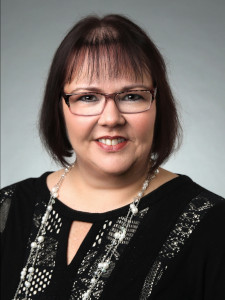 Telly Award-winning Donna Lynn (Brackley) Du Puis, was born in Springfield Massachusetts.
After winning the hit show with Denny Terrio, Dance Fever, she decided to leave the 6-foot snow drifts and headed west to chase her singing career. During her 13-year stay in Phoenix Arizona, she met her husband of 27 years (and counting), John Du Puis (Do-Pwee), and gave birth to two amazing sons.

She graduated at the top of her class from United Broadcasting School and was made air talent and producer of a syndicated radio program.

Under the stage name of Valoria Karr, she co-wrote and performed a song called "Work Your Body" which became #12 on the pop charts. The success of this song allowed her to be the opening act in concert with Paula Abdul, T.L.C., Michael W. Smith, Wilson Phillips, Color Me Badd, Cause and Effect, B52's and was a special guest at Superbowl
XXX with Huey Lewis and Superbowl XXXI with Diana Ross.

A few years later, Donna wrote and performed a country song called "Like You Used Too"
and it became a #19 hit song on the European charts.

It was 123 degrees the day she left Phoenix and moved to her little piece of heaven in
Bloomington Indiana.
Now she is so excited to pursue her broadcasting career at Southern Indiana's Classic Hits WQRK 105.5